VIEW OUR DEMOS
If you want to view any site from our list below other than what we've showed on this page, please just contact us & we'll set it up for your viewing… We have lots of sites in our portfolio. Including various different ECOM sites… Check the list below and then let's connect.
Ask Us About Any – Ecommerce Sites, Blogs, News Sites, Web Design Agency, Dentist, Family Lawyer, Personal Injury Lawyer, Child Care, Pet Grooming, SEO Agency, Video Marketing Agency, Social Media Agency, Reputation Management Agency, Pizza Restaurant, Coffee Shop, Chiropractor, 
General Contractor, Window Cleaning, Mexican Restaurant, Marketing Agency, Auto Repair, Moving Company, Carpet Cleaner, Insurance Agency, Handyman, Painter, Plumber, Remodeling Contractor, Pest Control, Senior Care, Pet Care, Dermatologist, Family Doctor, Bakery, Locksmith
Beauty Salon, Pediatrician, Personal Trainer, Health Coach, Financial Advisor, Bankruptcy Lawyer, Mortgage Broker, Bookkeeper, Italian Restaurant, Buffet Restaurant, General Restaurant, Veterinarian, Real Estate, General Local Agency, General Business, Landscaping, Credit Repair, Pool Services
Church, Yoga Center, Travel Agency, Welder, HVAC Contractor, Electrician, Tree Service, Roofing Contractor
Go ahead and choose your website and let's get started on your 24/7 – 365 representative on the web.
CLICK ANY OF OUR SITES BELOW TO VIEW SOME OF
MORE INFO ON WHAT YOU'LL GET
Without any coding or any of that other "guru" techy stuff that you just don't have time for. Just look below and see how easy we've made it for you…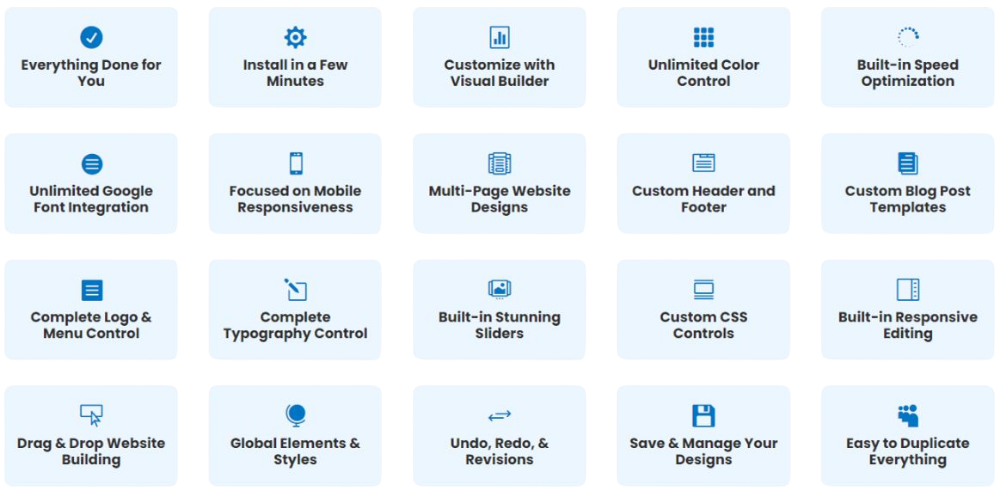 If you have any questions regarding your website or marketing strategy, we encourage you to schedule an appointment or phone consultation with one of our consultants. We are pleased to offer all types of marketing services for the needs of your business.
Fill out this quick form to request a free consultation!