contact & faq's
Here you'll find some answers to the most frequently ask questions we receive on a day to day basis…If you have any queries please don't hesitate to contact us right away.
How much does a new website cost?
That depends on various different factors and also the amount of pages you need. You may have noticed we offer "new customers" a 10% discount and sometimes we have promos where we offer limited time offers with 3 page websites going at $300 etc 
How much does it cost to maintain website?
Maintaining a website can be expensive no doubt but we're offering you 1 year or 2 years hosting depending on the package you choose. This will help eliminate any added expense from your budget so that you can focus on growing your business as fast as possible.
How do I manage my website?
We'll give you admin credentials so you can look after the day to day running of your site. However in a perfect world you'd leave the day to day running in our capable hands, as we do routine maintenance and make sure all is in place to make your site stand out above your competition.
Can I use my own domain?
Sure you can. Our special offer is just that. A special offer for anyone starting out or on a budget or for anyone who want a hands off site where we manage the entire online presence for them.
Do you build other types of websites?
Yes we specialize in building any kind of website you need be it a blog or ecommerce store or any other kind you can think of..Just contact us and lets get you setup quick.
Will my site have an email address?
For sure your site will have 2 dedicated email addresses for your convenience so you can capture the visitors that will come your way. We will leave no stone unturned to make sure your site does what its suppose to do. Capture and convert your leads into sales.
Will my website be mobile optimized?
Are they 365 days in a year? Of course you'll be mobile optimized to show on tablet or phone or even on any other device you see fit to display your site on. So have no fear…
Will my site be secure?
Oh yeah! Your website will be 100% secured and encrypted with a Comodo SSL Certificate. For your own security and so your customers can enjoy a sense of peace when spending money with you.
Can I see how many people are visiting my site?
You sure can because we integrate with Google Analytics and in this way you'll be able to track your visitors and know evactly where they're visiting from. In this way you'll be able to stratigically plan any promos you'll be running to capture your ideal client. How sweet is that?
Would it be possible to have a funnel built?
Oh most definitely. Funnel building is where we started actually. Its not uncommon for us to create funnels that convert by as much as 50-55%. Are you ready? Let's do this!
MORE INFO ON WHAT YOU'LL GET
Without any coding or any of that other "guru" techy stuff that you just don't have time for. Just look below and see how easy we've made it for you…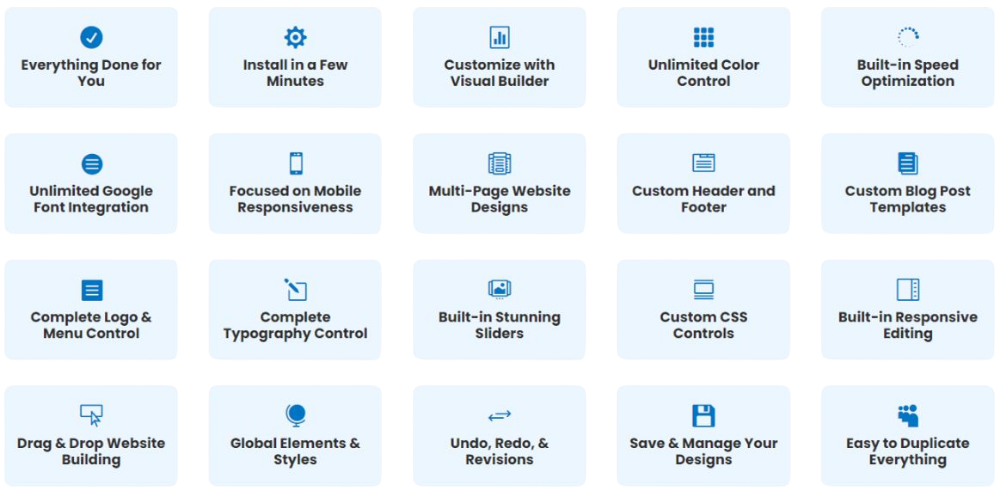 If you have any questions regarding your website or marketing strategy, we encourage you to schedule an appointment or phone consultation with one of our consultants. We are pleased to offer all types of marketing services for the needs of your business as you can see in our menu above.
Fill out this quick form to request a free consultation!