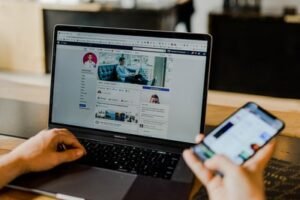 It's time to move on Social media which has come a long way since its inception, but the industry is still somewhat young and there are many ways for businesses to leverage the various different platforms. As social media evolves, it becomes more difficult to use the same strategy. To keep up with the ever-changing trends, you must stay up-to-date with the latest developments in social media marketing and use the best tools available to you.
In this post, we will discuss the 5 most important things you need to know about social media marketing before investing your time and money in it.
1. The Importance of Content
When social media first came to the market, the sole purpose was to share content. Today, content has become the king, but that is no longer the case. Today, content is just a tool to make social media marketing work. Content is what drives people to your page and content is what attracts them to your page.
In short, content is the most important part of social media marketing. So if you are not creating content, you are doing it wrong.
2. Social Media Marketing Automation
The first thing you need to do when you set out to do social media marketing is to automate as much of it as possible. This will reduce the time that you spend on social media. The best way to do this is to use tools such as Hootsuite, Buffer or SocialFlow. These tools will automatically post for you on social media. They will also schedule your posts for you. When you are not available to post for your fans, they will take over. The great thing about these tools is that you can have a presence on all of your platforms in one place.
3. Build Relationships with Other Influencers
In order to be successful on social media, you need to have relationships with other influencers. When you build relationships with other influencers, you can share their content and mention them in your own posts. You will also get more engagement from other people when you share their content. The more people who follow you, the more likely it is that they will share your content as well.
4. Use Social Media Platforms to Their Full Potential
Social media platforms are a lot of fun. But if you aren't using them to their full potential, you won't see any results. Use the following tips to increase your social media marketing efforts:
Create Pages for Your Business on your favorite platforms. These are an excellent way to connect with your target audience and drive them back to your website. You can also use the pages to promote upcoming events, announcements, special offers and discounts, etc.
You can use Facebook's Page and other social pages insights to track how many people like your page, checked your profile, commented on your post and how often they visit your page etc. This will help you determine which posts work and which ones don't.
5. Know Your Audience
The first step to success is to know who you're trying to reach. Spend time finding out what's important to your audience and what will motivate them. If you want to get more views on your videos, make sure that you post interesting content. If you want to get more traffic to your website, focus on improving your SEO.
Let's not complicate this. Follow these simple steps and you'll see how simplicity will work wonders in your business.